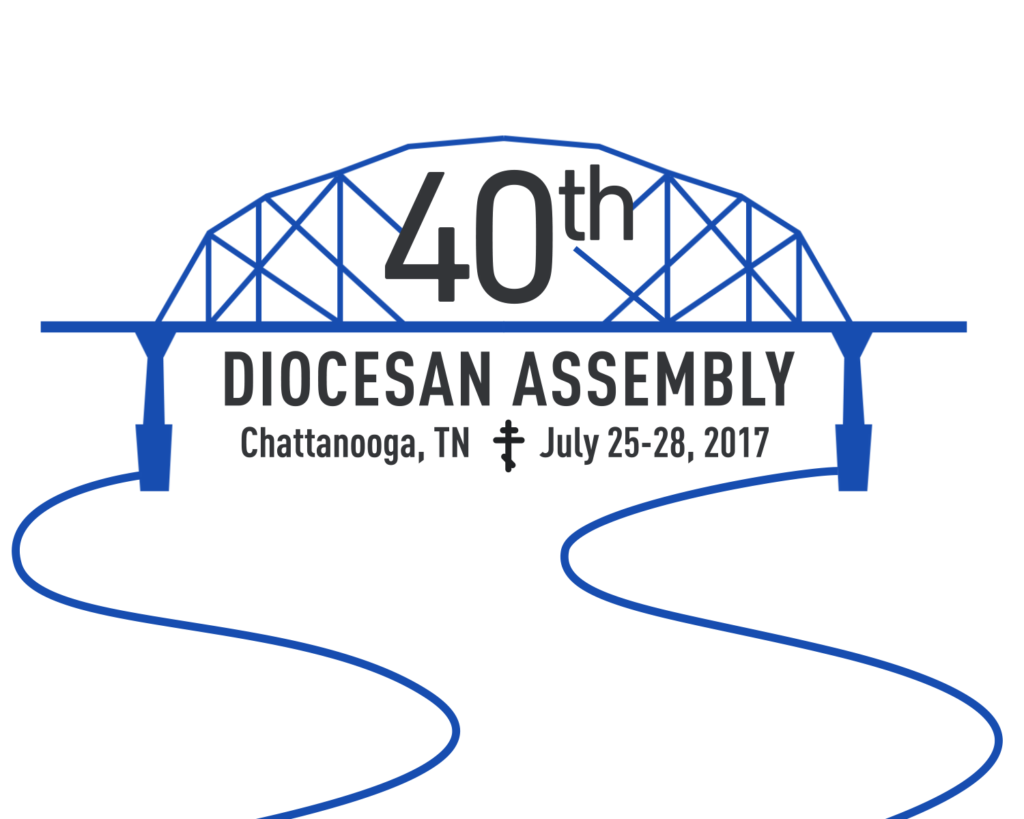 The Diocese of the South
The Orthodox Church in America
PO Box 191109
Dallas, TX 75219-1109

---
Voice (214) 522-4149     Fax (214) 526-7170
May 7, 2017
To the Reverend Clergy, Faithful, and Monastics of the Diocese of the South:
He is before all things, and in him all things hold together
(Col 1.17)
On behalf of the Diocese of the South we welcome the clergy and faithful of our parishes to the 2017 Diocesan Assembly hosted in the beautiful, historical city of Chattanooga.
The Assembly will take place from July 25th through July 28th, 2017. The theme for this Assembly focuses on the Mission of the Church in an Age of Fragmentation. The speakers for this Assembly are uniquely qualified to challenge our Diocese to respond to the mission that our Lord Jesus Christ has entrusted to His Church: to show the love of Christ in this world until He comes again.
Dr Clark Carlton, a friend of the Ever-memorable Archbishop Dmitri and Assistant Professor of Philosophy at Tennessee Tech University, is the author of a series of helpful books on the Orthodox faith designed for parish use: The Faith, The Way, The Truth, and The Life.
Jonathan Pageau is a faithful Orthodox artist, foremost in the field of carving, an apologist for the Church, and the editor of the Orthodox Arts Journal.
Each of them from their specific areas of expertise will focus our attention on the mission entrusted to the Church by Jesus Christ within the context of a rapidly fragmenting world––the world in which we live and in which we strive to be faithful to our Lord and share His Kingdom.
We look forward to your presence with us in Chattanooga for the Diocesan Assembly this July.
In Christ,
Archimandrite Gerasim
Administrator of the Diocese of the South